Support Providers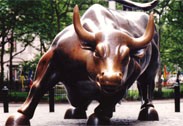 ————————————————————
Direct: 888.735.1222 – UK Phone: (0808) 234-1049 x 3860
Toll Free: 888.223.9669 – International: (001) 954.652.7427
————————————————————

NinjaTrader was specifically developed around the
needs of an active trader and is recognized as the industry
benchmark for order entry, trade management,
trade automation and custom indicator development.
NinjaTrader Features Kinetick – Free End-Of-Day data
Kinetick provides fast, unfiltered, real time quotes
for stocks, futures and forex that exceed the
expectations of the world's most demanding traders!
————————————————————
These charting software providers and companies provide services necessary for traders to enhance their trading performance. This list is made available as a courtesy and convenience to fellow traders. It is not a recommendation, endorsement, or solicitation to buy or sell any products or services from these companies. TraderShark.com does not receive any compensation from these providers or any of their affiliates for the services provided to members of TraderShark.com. Consult your financial advisor or broker prior to making any financial decision.