TraderShark Trading Manuals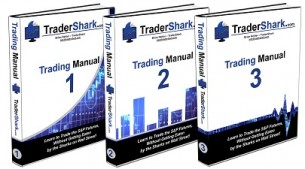 Own All 3 Today!
Don't get caught in the water… unless you are a TraderShark!
Testimonial
"Your manuals have been a great point of reference for me to start the journey and discover what's out there. Thanks so much for compiling an excellent learning resource which was clearly put together with the student in mind. You definitely have a gift to teach."
Ashley H. – South Africa
Learn to Day-Trade the Emini S&P Futures
Includes Advanced Trading Techniques
Receive a complete trading system – All for One Low Price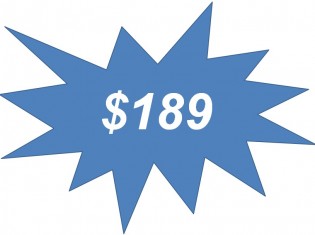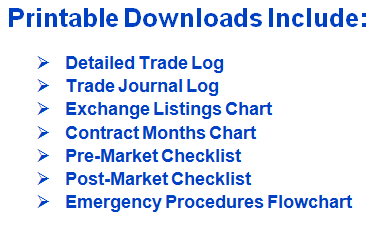 Pay by check or credit card with PayPal. A PayPal account is not necessary. Safe and secure.

Euro Futures – Trading Manual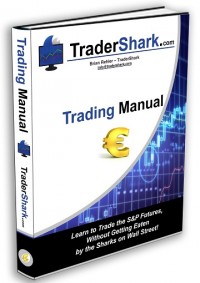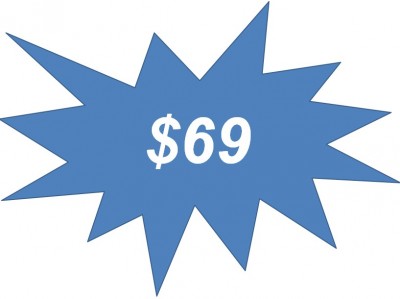 Crude Futures – Trading Manual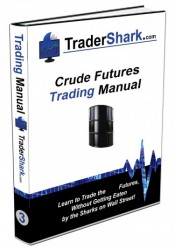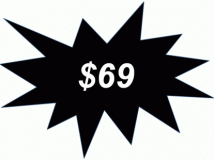 You will have up to three (3) calendar days




to download the trading manuals to your computer.



These detailed trading manuals have the setups, descriptions, entries,
targets and exits for trading on virtually any software.
All Trading Manuals are in ebook format and are digitally encoded with
a purchase code, your name and email address. This helps protect your privacy.

When you receive your Trading Manuals, you will be added to our email list for updates. You can remove yourself or unsubscribe at any time.
Printable Downloads

– Go to the Member's Tab. Click Forum. The Member's Only Forum is accessible by TraderShark Trading Manual Owner's only. If unable to access the Member's Forum,

email us

your username and request.

Due to the nature of the materials being delivered through an eBook format, refunds are not available. Once they are downloaded to your computer, we are unable to retrieve our materials for consideration.

The information in these trading manuals could easily sell for hundreds of dollars. The charts alone are worth more than the cost of the manual. This Step-by-Step approach is exactly what you have been looking for to get your trading back on track without spending a fortune.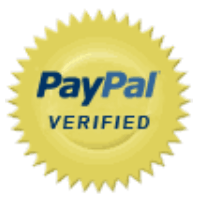 Pay by check or credit card with PayPal. A PayPal account is not necessary. Safe and secure.
Testimonials appearing on TraderShark.com may not be representative of the experience of other clients or customers and is not a guarantee of future performance or success.
US Government Disclaimer: The information herein has been prepared solely for general information and educational purposes and is not an offer to buy or sell, or a solicitation of an offer to buy or sell the securities or financial products mentioned in the content, nor a recommendation to participate in any particular trading strategy. Please consult your broker for trading advice. All trading requires risking money in pursuit of future gain. Do not risk money you cannot afford to lose. Past performance is no guarantee of future performance. The instructor is not a broker or a licensed investment adviser and is therefore not licensed to give trading advice of any sort, nor make specific trading recommendations.