What Traders Are Saying…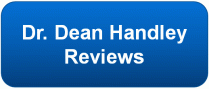 TraderShark – Global Trade Titan Awards
Trading Truthful, Transparent & Profitable – Dr. Dean Handley
"Thank you for everything you do. I wouldn't be as far along as I am without the Shark Den. I'm learning something every day and every day is so much better than working in the Corporate world! I really appreciate you and Rob. You are top notch! It's funny, I never got excited about working in the corporate world no matter how big of a project I had, not to mention the stresses of being responsible for so many others. This work is definitely exciting. You and Rob tell it like it is and I appreciate that! One of the things I am continually learning is when to stop working and when enough is enough in order to enjoy life. I can also tell you that the main reason I chose your room was the authenticity and experience you conveyed in your videos and also due to your military background. It has proven to have been an excellent choice. It has not been easy, but gets better and better every day."
Dawn M. – North Carolina
"I checked the internet and couldn't find any negative reviews on your room, only good ones — so I went ahead and subscribed, and after my first day, I can see I made the right choice. Even without being very familiar with your style, I managed to end up above water on my trades."
David I. – Florida
"I'm really enjoying the "Shark Den," I'm learning a lot. Thank you for all you do."
Audy C. – North Carolina
"I also wanted to express my appreciation for your trading guidance and willingness to help educate. This is a tough business and your straight forward guidance has been very helpful. Thanks Brian"
Doug M. – Colorado
"Just wanted to let you know I more than appreciate your prices and think both the den and manuals are well worth the cost.!!!! I also believe your motives are sincere and its obvious to me that trading is your passion. Thanks Brian for your commitment to all of us in the den… As I continue to improve I would definitely like to contribute more to the room!!"
Mark S. – Florida
"I have a small account, but since I joined your room, I have actually been making more than I have lost. Before I joined the Shark Den, I blew my account up about 8 times in less than a year. I have never made this much profit before and now look forward to trading when I get up in the morning. Thank you!!!"
Chris M. – California
"Thank you again. I am very much enjoying the commentary in the Shark Den and have learned a lot! I want to thank you for continually explaining what you are seeing and thoughts on strategy. I am a beginner with the S&P Emini and am drinking by the fire hose but very much appreciate the structure and your teaching."
Dawn M. – North Carolina
"I super enjoyed my 2 days of free trial in the Shark Den. Thank you so much! I'm not trying to butter you up, but I've been around a while and I like your style of leading the room better than any other I have experienced. You remind me of an air traffic controller, giving out exact and precise instructions on the fly. In only 2 days, I was already picking up things that are very valuable and helpful, which surprises me… I feel that after 2 weeks in the room, (with reading the manuals of course), I would be a totally different trader; much more disciplined and very less prone to over-trading and impulse trading (2 of my nightmares from my previous trading life)."
Brad B. – Texas
"Thanks Brian, I like your room a lot. The biggest benefit i got from it is patience and not forcing trades, it's something i struggle with especially in these crazy wild markets. I can see how over trading and adding to losers etc. could take over. But, you trade it no different than any other time in the past and that is great…"
John D. – Connecticut
"We've looked at many trading rooms for the emini, and yours by far is the best I've seen, and Robert thought the most professional one he's experienced."
Alicia and Robert S. – Long Beach, California

"Thanks for everything! I've been trading every day while in your room for the past 7 trading days and I have not yet had a down day. I'm not taking every single trade because sometimes it happens too fast, but I haven't had a down day yet, knock on wood. "
Owen S. – California
"In my 10 years of trading I have never found a more honest trading room which makes me profits on a consistent basis. The TraderShark methodology and money management system has empowered me to be a successful day trader where I have patience, discipline and confidence in myself."
Jean P. – Arkansas
"After going through the coaching program with Brian, I grade my success on my daily sheet, A-F. A great day is when I make an A, rather than make money. I'm actually happy on a losing day that I followed my rules."
Robert D. – California
"I like your method of patience and not over-trading."
Tim M. – Colorado
"Thank you for sharing and teaching your method, simple and effective, can't ask for much more than that."
Ryan C. – Louisiana
"I very much enjoy the shark den!!! I'm new to day-trading and have been trying to absorb all the info… I really like your style of trading and positive personality, helps tremendously… My focus now is putting in screen time and developing a trade plan. I look forward to spending more time learning in the Shark Den! Thank You"
Mark S. – Florida
"Of all the mentors I sought out you are at the top of the list. I mean that."
Goran I. – New York
"I really enjoy being in your room, you make me think about the markets using a good framework and a steady demeanor and that leads to being profitable almost everyday."
Dutch – Colorado
"In just a few days, after watching in the Shark Den, my trading has improved. I got rid of all non-essential indicators…"
Robert M. – New York
"I am enjoying the way you trade. I have a small account 5k and my goal is 1% a day … With you I am way more patient and relaxed in trading. My main challenge is my personality … I like that you are a life coach …"
Wouter T. – Colorado
"Your manuals and your commentary are really helping me be more professional, so thanks for that. I also really enjoy your coaching comments about breathing, drinking water etc. Your concept of constantly checking your instruments etc like a helicopter pilot is great. I continually tell myself to trade what I see, not what I believe!"
John B. – United Kingdom
"The spreadsheets are excellent, a nice cross reference for my trades. I really appreciate your enthusiasm in the room, your detailed teaching methods and the time you spend reviewing – it makes trading that much more enjoyable. Thank you."
Dee M. – California
"Thanks for spreading hope that people can avoid being the 90% who lose…"
John M. – Washington
"I have struggled for so many years and in one week you have helped me see a whole new world. Thanks so much. I will continue to study the manuals and learn one trade at a time."
Steve D. – Oregon
"I had the good fortune of being directed to the Shark Den before I began trading the ES. The strategies, indicators and market structure discussed in the room and the manuals were clear and easy to follow, giving me the confidence to jump into futures trading. However, after a few months I found my progress was hampered by bad habits developed while trading equities in the past. That's when I signed up for the TraderShark coaching program. Brian helped me to create a realistic trading plan for my account size. He challenged assumptions, thought patterns and trading habits that were counterproductive to disciplined trading. Most invaluably, he helped me develop a toolbox to constructively evaluate my trading and effectively address psychological challenges. I'm happy to say that with his coaching, I have been able to add new strategies and increase my daily profit target."
Cristina L. – Atlanta, Georgia
"I always felt that had I started in your room, I would have avoided blowing up my account. It took me a year to destroy my account and I only had the benefit of your trading room at the very bitter end. I am looking forward to a successful new year in the Shark Den."
Owen S. – California
"I really enjoyed the shark den this morning. I like your practical and down to earth approach. It's the best I've seen."
Diane M. – California
"The mentorship program is highly recommended to anyone struggling with achieving any goal (for me it was trading). Professionals know that trading is mostly (if not all) a mental game. Brian, through several neat techniques, will show you how to overcome your fears or any challenges you may have to achieve at the results you may have. It won't be easy but if you're willing to do the work, you can come out ahead. Brian is great at holding you accountable, and is one of the most honest and sincere coaches you will ever meet, a rare find in today's trading industry. The best part is that it doesn't matter what trading method, or personal goal you have, Brian is a trained coach that can open your eyes to the challenges that have been holding you back and the solutions to take you to the next level."
Dan S. – Toronto, Canada
"Both of us have taken coaching training, and so we recognize there are times when that encouragement just means everything. This morning was one of those times. Thank you for running your room with decorum, patience and enthusiasm. We are grateful to be in your trading room."
Chuck & Vickie S. – Estes Park, CO
"I thought of you today as I was making the decision to get into this trade… I'm really grateful for the time I spent in your trading room because it helped me get started in futures and I would not have felt comfortable getting in otherwise. Thank you for all of your help!"
Sara B. – Cleveland, Ohio
"I have been trading stocks for 20+ years and began Day-Trading about 3 years ago. I am 82 years young. When the Shark Den was recommended to me I had been in another trading room. Brian is an excellent moderator and easy to understand. His Chart indicators are the best I have seen. I highly recommend buying his Trading Manuals and study them. It is wise to trade on a simulator account, just like he recommends in the manuals, for a while even if you have previously been in a trading room. Brian has taught me to feel relaxed sitting on my hands (SOH) while waiting for a good entry. I have learned not to over trade and find it pays in the long run."
Ollie S. – Central Texas
"Your manuals have been a great point of reference for me to start the journey and discover what's out there. Thanks so much for compiling an excellent learning resource which was clearly put together with the student in mind. You definitely have a gift to teach.."
Ashley H. – South Africa
"I just wanted to give you an update on my progress. I'm going for 8 – 10 ticks a day and have done that for the last 5 days! I'm enjoying trading your strategies. Thank you for sharing them."
Warren H. – Venice, California
"Over the last few days, I have been searching for one word to describe your program (i.e., manual, den, hand-holding etc). I suppose "BRILLIANT" will have to do – for now. I could offer a lot more, but I will try to contain my enthusiasm. Your read of the intentions of the markets in the Shark Den is uncanny. The manuals are a treasure trove of knowledge, wisdom and experience, relating to (perhaps) the most competitive market anywhere. As a professional accountant, programmer and wannabe trader, I decided to try out the Shark Den. I have been trading on and off for almost ten years. My objective is to try to identify an "authentic" cash-flow positive trading room, when such a cash-flow input will become more essential to my evolving profile, i.e. trading for a living."
Sam Z. – Montreal, Canada
"I am learning a lot in your room. I have been to so many other educational rooms, but yours is unique. It starts with a comprehensive training manual and your trading room is the best I have attended. Your room is educational with mentoring in all areas of trading such as money management, setups, physiology, etc. It is easy to absorb the way you explain. Thank you for all you do."
Pradipkumar P. – Michigan
"I want to thank you for putting together a service that helps struggling traders like myself. I have been trading for five years and still no positive results. I joined TraderShark because: (1) you seem to have a better defined strategy which is conservative and objective; (2) I found you through the paper written by Dr. Handley who categorized you on the top of his list; and (3) affordability. Thanks again!"
Armando T. – Puerto Rico
"I really enjoy your presentation, the commentary helps a ton and you are doing it "live" versus most others do rearview trades… I have been here a few days but I have paid for the membership by "staying out of bad trades" Thanks!… This is what I like about working with a "pro" it is a trader helping a trader…"
Brant L. – Calgary Alberta, Canada
"I'm really enjoying what I've been learning in the Shark Den and the manuals. It all just seems so logical…there is always a clear reason for a trade. I like having clearly defined profit targets and stop losses. I'm halfway through the manuals as I'm trying to be in the shark den and read the manuals (not at the same time..lol). I just find that this methodology seems to work for me. By the way, the manuals are the best I've seen!"
Evelyn G. – Ontario, Canada
"I have been a successful trader for many years and was skeptical of trading rooms. I am pleased I gave TraderShark a shot after a friend's recommendation. It is clear through the daily trading room dialogue (the Shark Den) that Brian invests his knowledge and time in his members. Most importantly, consistent profits add to the members profitability. I can recommend to all levels of traders that TraderShark is a wise investment."
John S. – Illinois
"I read through your ebook and thought it was fantastic and exactly what I was looking for. It covered all the bases quite well without overdoing it. I knew I needed to setup a trade plan, but not sure how to go about it. Your book will help me get that done. Thanks again."
Lee C. – Washington
"I have subscribed to and reviewed a number of materials. Your TraderShark Trading Manual is by far the most complete, best organized and easiest to understand of any I have seen. Thank you for making it available."
Don M. – Florida
"I really enjoy your style of trading and I think with some more time in the Shark Den I will gain more confidence in taking these trades on my own. Thanks for all you do. This is by far the best room I've ever been in!"
John Y. – Missouri
"After 2 days in your room, it looks like I am in a serious place. I like the way you place orders and manage them."
Shay G. – Israel
"We began trading the ES several months ago and found consistent success when we began following Brian's mentorship and deploying his trading strategies. After tracking our trade win/losses over the past three weeks, we are experiencing over a 75% win ratio in a very difficult market environment. The combination of Brian's great coaching along with the participation from many knowledgeable Shark Den members has fast tracked our learning curve and resulting success. Cheers!"
Vince/Ryan K. (father/son) – Illinois
"As a new trader I felt bombarded and overloaded with information I was getting from various webinars, youtube videos, articles, websites, books, and family members' perspectives. Your explanations were so clear and made sense. Reading the trading manual showed how simple, accurate, and easy to understand you are as a teacher. Being in my twenties, I want to thank you for the conciseness, clarity and ease of understanding you bring to day trading!"
Sahara K. – Prague, Czech Republic
"The Shark Den – I find you very easy to follow…and on the 1st day you lived up to trade entries, targets and stops are specific and clearly defined …a good start.

The Trading Manual – I am thru chapter 9 and the Trader Shark Manual is so easy to read with a logical flow."
Dave D. – North Carolina
"I have been a member of the Shark Den for several months now. A fellow trader who was having challenges in other trade rooms sent me this direct quote I received from her last May:
Wanted to get in touch to let you know about a trading methodology and room that is actually working for me. This room is the first one I've ever been in where the moderator is real, truthful, and has integrity. I've been in it for a few months now and I am profitable. We trade both the Euro and ES futures. If you want to check it out you can view some of the latest videos. These are real trades and Brian always gives a heads up to alert everyone. I am quite pleased with this and thought you might like to know about it."



Shel M. – Vermont
"As a relatively new trader, I am very comfortable in Brian's trading room (the Shark Den). His style of teaching is very thorough and easy to digest. His trading philosophy yields high-percentage trades that actually make sense. This results in a comfort level I find very different from many other trading environments. Highly recommended."
Jonathan J. – Florida
"I've been tracking you for the past 6 months with another system. Your trading system is the best priced – no contest, especially if one signs up for the whole year. (it's not $200 and $300 and up – like others I've seen) You are very professional. Over time, I like your "cleaner" entries and exits better – among other things."
John H. – California

"Where else can you get a Trading Manual packed with actionable information, and a trading room where the concepts are applied daily? I made over five times the cost of the manual and subscription in my first two weeks as a member."
Ray E., PhD – Maryland

"I just wanted to say thanks for opening up your trading room… I particularly like the NTZ and the way you hold fast to your rules… I've been struggling lately and your style is keeping me grounded… I'm obsessed with the Black Fin trade… Anyway, you rock and I just wanted to say Thank you very much."
Michael C. – Illinois
"Well done! You interview well, answering questions effectively and courteously — very professional!"
John Smithman – Champions in the workplace™ – Vancouver, Canada
"I really love your teaching. From the small amount of time that I have had to listen to TraderShark, I can honestly say you are a great teacher and care very much for each of your students (something very rare in this trading arena). So please keep up the great work"
David N. – Ireland
"I am so glad I found you. The seminar you put on with Dr. Reid is wonderful. I had my two children sitting there last night too — and they thought it was very informative. This morning — we were all more relaxed and made our goal for the day. There is so much more to trading than just jumping in and out. The extra things you are doing to help all of us — are most appreciated."
Nancy B. – Colorado
"Although I am only a part time trader, I have been absolutely blown away by your system and Shark Den. In the trade room I see exactly your 2 screens as if they were set up on my computer. Some would say its like looking over your shoulder but I would say its more like sitting in your chair with you giving me live market commentary. The thing I like most is that orders are placed in good time enabling you to get in at a limit price rather than waiting for an indicator and then placing a market order and getting a bad fill. I look forward to the day I can join in the trading room full time and earn my living from the e-mini futures in the way that you have shown us it can be done."
Simon R. – United Kingdom
"The Shark Den is the one of many rooms I have tried and the only one that has ever helped. The setups are clear, the risk is perfectly managed, and the exits are super clear. The room's higher purpose of teaching one to trade is what really sets the Shark Den above all other rooms. Before the Shark Den, all my winning trades seemed to be luck. Now I can trade with confidence."
Chip S. – Florida
"I started trading the ES this year. It has been a wild and stressful ride until joining your room. Your approach is extremely disciplined and risk management is hands down the best. I look forward to trading with you in the future."
Mark M. – North Carolina
"TraderShark is calm, cool, and collected, and is great for new and seasoned traders. His level of experience and expertise in the S&P is second to none. I've finally found a way to being successful for the long run!"
Paul C. – Texas
"I have been very impressed with your program and am excited about this, Learning more every day! I am completely Mac based. I do appreciate all you are doing and look forward to be a part of this."
Mark D. – Florida
"When I started out trading I looked at numerous trading rooms that exist. I tried one that was much more expensive than yours, yet I could not seem to make money, due to the constantly changing strategies employed by the mentor. Since joining your room I am actually making money and I have found that no other system that I have tried comes anywhere close to yours. The system that you have for getting into good trades and staying out of bad ones is incredible. Your system is totally revolutionary. Wally is starting to get it! He is 76 but has been trading stocks all his life!! He is enormously impressed."
John M – Ireland
"While in your trade room, I have learned to limit the number of trades. This has helped me turn my account consistently positive. The Shark Den has helped me with patience and has taught me how to correctly read the market direction. Thank you."
Brahim H. – Canada
"I can't express in writing how exciting the trading adventure I am on is thanks to Trader Shark. I truly see it as a long term life style freeing me up to have so much more important time with my family and friends . The trading and life lessons learned in the chat room are priceless! Do not hesitate to try this, as a beginner it is a lot to learn but it will get familiar soon to you with all of the chat room support."
Derek S. – Florida
"You are an excellent moderator and presenter and it is always great to hear you in the morning. Your integrity and commitment to your traders is unmatched. Your Shark Den provides real value and because of it I am making consistent profits again. Keep up the great work and thank you again for everything."
Zoltan K. – Romania and Florida
"Options have been my trading style for years, then I tried futures. After losing battle I was about to give up when I heard about TraderShark. So I have since downloaded the Trading Manual and by also participating in the Shark Den I can experience the knowledge working in real time. I now look forward to the trading day and enjoying being profitable."
Misk D. – California
"My only wish is that I would have started this many years ago. Spending as much time as possible in the Shark Den shortened the learning process substantially and gave me the knowledge and confidence to see results almost immediately. Thanks again."
Jim T. – Florida
"After two years of trading woes I was blessed to find TraderShark and the Shark Den. It is a wonderful combination of professional education, live trading and someone willing to mentor. It is the only place I have experienced where someone was willing to give you a complete package through a trading manual, live chat room, questions answered, at a ridiculously low cost. I have paid thousands of dollar for education and most want to give it out in pieces to keep you coming from one expensive seminar to the next. Not here. It is both unique and refreshing! If you are new to trading or struggling, you will not be disappointed with this package. Looking back, my biggest enemy in trading was being in a hurry and always trying to trade with one or more of the parts missing. Though there are no guarantees in trading, this is a near perfect place to get started and see if you are going to make it. Most aspiring traders burn through all of their available funds, just about the time they finally start to get it! I believe that Trader hark will help you avoid this massive pitfall. If you do your part I believe you will find the necessary help here to developed as a successful, disciplined trader. Don't miss opportunity!"
Michael D. – Washington
"I have had the opportunity to watch TraderShark develop an incredible trading system over the last 15 plus years, unmatched by any. His success rate and daily net gain has continued to awe me. It inspired me to learn and implement his trading system. The TraderShark Trading Manual contains everything I needed to become a successful trader! Thanks again TS and I'll see you in the Shark Den!"
Mike C. – Florida
"I am amazed at the accuracy of your Trader Shark system and delighted at the results. I have had several days with a 4% account increase and at this time a positive result every week."
Ralph B. – Texas
"I had been looking for a trading system that would help me define my entries and profit targets and this is it. The trade set ups are easy to understand and the trading style in the room is calm and relaxed. Thank you."
Larry G. – Florida
"2 weeks ago I chose to start like I was just beginning to trade and it worked. So this week I increased my contracts and was doing great. I learned to stick to my plan and I should be fine. Also I am feeling like I am part of a team and not facing those market makers all alone. I still read the rules and study the manual, like you said, repetition. Thanks again for the words of encouragement, advice and guidance. I feel like I found a home in the Shark Den and hope to improve and have a long and successful relationship. Looking forward to to the trading days."
Kris M. – New Jersey
"So far I'm impressed with what I've seen in the shark den. Plenty of patience in waiting for the right set ups, explaining what kind of risk level you see in trades before you enter. Other rooms I've been in have so much 'shoulda woulda coulda'. Good entries according to whatever applicable rules will sometimes be losing trades. Part of the game, doesn't make the entry bad. I appreciate the way you approach both winning trades and losing, as well as the most important waiting for trades."
Daniel P. – New Zealand
"I have enjoyed your trading room, learning lots with lots to learn. I love that you explain what you are doing and why; it helps a lot! I used our "real money" account today and finished ahead….Thank You!"
Kim P. – Iowa
"I watched Brian trade live for the Infinity Trading Contest. I liked what I saw during the trading contest. His system is straightforward and easy to follow. So I purchased his manual and found it to be concise and easy to understand. I spent a few days in his trading room to get further info about his methods. I would recommend Brian and TraderShark.com to everyone interested in day trading the emini S&P futures contract. I've been trading for a long time and picked up several useful pointers from him. In particular his use of the CCI indicator was of great value."
JHS – Florida
Testimonials appearing on TraderShark.com may not be representative of the experience of other clients or customers and is not a guarantee of future performance or success. All testimonials are verified to be from real traders. Past performance is not an indication of future results. Consult your financial advisor or broker prior to making any financial decisions.